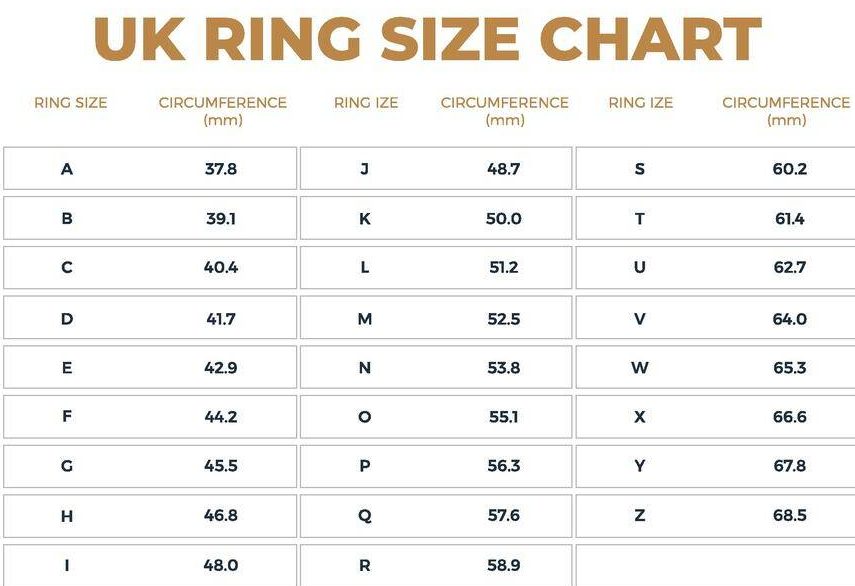 To measure your size, please follow these guidelines:
Take a piece of string or paper and cut a strip that looks similar in width to the ring you would like
Wrap the paper around your finger
Mark with a pen where the paper begins to overlap.
Take a ruler and measure the length in mm to the nearest HALF mm.
Use the chart to determine your ring size OR if your measurement is not shown, you can contact us and we will send a custom product listing with your exact size on it.
For wider bands (such as 7mm+), you will need to go up a size to accommodate the fuller area of your finger the wider bands sit on.
If you prefer, you can download 'Ring Sizer App' on iPhone or Android to determine your ring size.
If you have any questions, please get in touch.