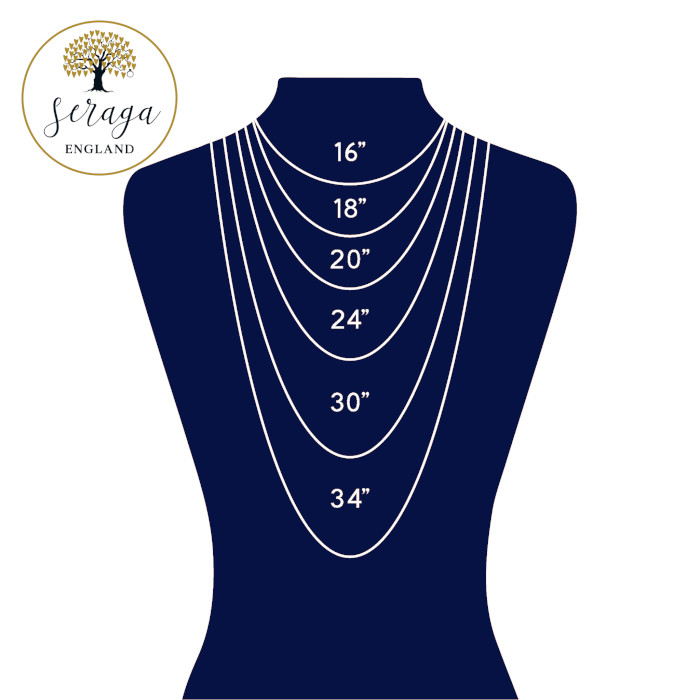 The most popular chain length shown here is 18″.
The easiest way to determine the correct length for you is to view the chart above. Alternatively, take a length of string or cotton and cut to the length that fits your neck where you wish the pendant or necklace to sit, then measure the overall length of the cotton or string.
If you have a chain that is the perfect length for you, fasten it, lay flat on a table against a ruler and measure. If it measures 8″ then the total length will be 16″ and so on.